About me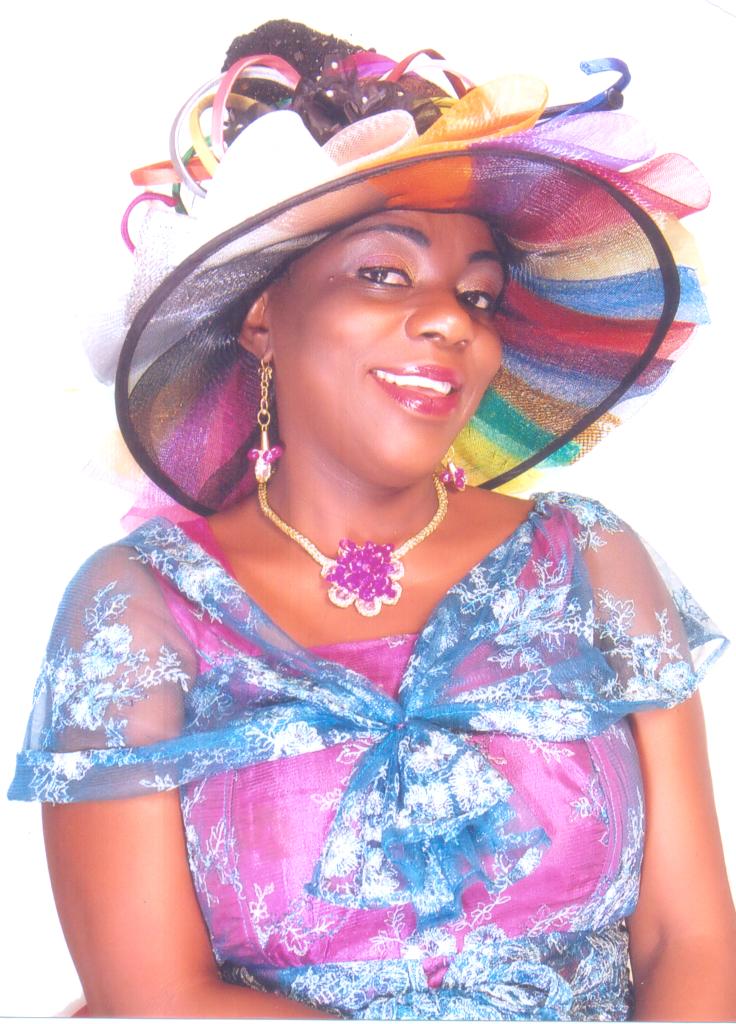 Grace Mark, of Grace's Hats, Ltd. started with humble beginnings in Lagos, Nigeria. Her mother was a seamstress, and as she sewed Grace would mimic her by taking the scraps and sewing hats that matched the clothes her mother made. She didn't think much of these hats until her sister convinced her that she had an extraordinary and God given talent.
Grace graduated in London with a degree in Corporate Economics. While there, she perfected her millinery skills by training under some of the premiere hat couture houses. In 1980 she moved back to Lagos and opened the first known hat retail store in Lagos. Her show room has become a household name in Lagos and is known for its creativity and the brilliance of designing only "one-of-a-kind hats."
Grace really believes in the power of women and that "women can do anything!" Because of this belief, she hires mostly women to work in her showroom and factory. She also hires and trains young girls to assist in her home with cooking, cleaning, sewing and childcare for her three children. Not only does this training prepare the girls for life with useful skills, it also helps them to provide for their families by giving them a salary. Grace has nineteen people on her staff, and they all look up to her as a mother figure and role model.
Grace participates in annual hat shows and autograph sessions in Atlanta, New York, Charleston, and Louisville, Kentucky for the Kentucky Derby. In Miami, she won for "Best Product Design", from among 250 participants from other countries. Her hats have consistently won the "Best Hat" at the Kentucky Derby, Atlanta Steeple Chase and various woman's organizations such as The Delta's, AKA's, Links, Jack & Jill of America, Derby Hat Walk of Atlanta, NCNW, and virtually any contest into which her hats have been entered.
One of Grace's more magical moments was receiving a thank you note from Michelle Obama, thanking her for the special hat that Grace had created and sent. Grace acknowledged that "It was such an honor to create one of my special pieces for The First Lady of the United States".
Grace Mark continues to count her blessings and remains humbled by the buzz from newspaper and magazine coverage and the excitement that surrounds her thirty years of success!